Boston Celtics launched an augmented reality shot chart feature for their fans during the playoffs of NBA 2017-2018 season. The feature allowed the in-arena fans to scan a QR code printed on the game program and visualize a particular game's shot chart in 3d space.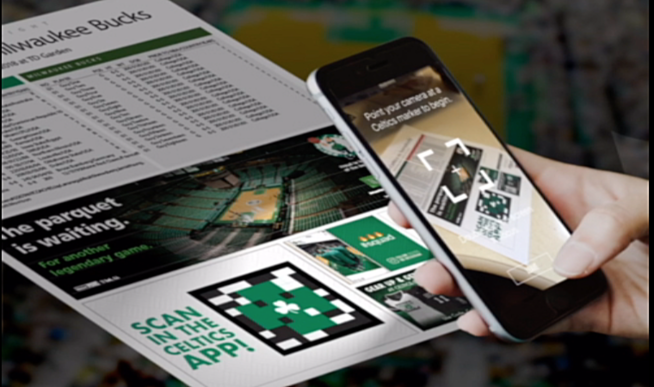 Design & Development
The shot chart in the Celtics official app displays all the data in a 2d space. To present this to the fans in a new way a fair amount of researching had to be done. This led to the development of a feature which involved displaying all the shot chart data over a virtual court with each shot being represented as a tiny interactable basketball. Tapping on the basketball would open up the player info and other details specific to a particular game. Each shot data was tied to distinct QR codes that the users would scan and would ideally require them to collect these codes in order to review the stats for the game they visited earlier. In addition to the stats, the feature also provided an option to check a game's highlights.
This feature was developed for both Android and iOS platforms was integrated into the Celtic's official app.
Media Articles