The Pittsburgh Steelers officially rolled out a new Augmented Reality (AR) experience at Heinz Field for home games and stadium tours. The official Steelers app lets fans interact with the Terrible Towel Wall in the stadium. Fans can view a video on the creation of the iconic towel or swipe through a gallery of fan favorites and their history.
Design & Development
The main objective of this project was to create a feature that would elevate the experience of the fans attending games at Heinz Field. To bring this experience to life we researched in and around the home turf. It soon led to us exploring the most visited/popular spots that fans would visit in the stadium and the Terrible Towel wall was on top of our list. We then began working on some prototypes that would connect well with this physical space. Eventually we settled on creating a virtual terrible towel experience that would allow fans to swipe through all the different types of towels and read more information about them.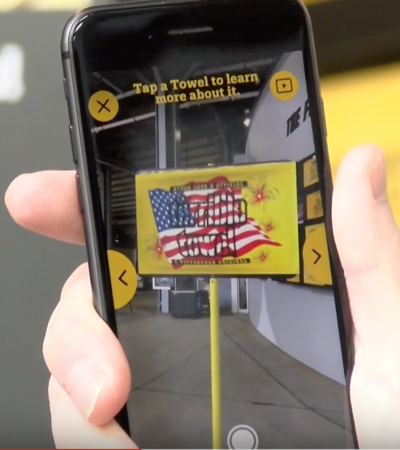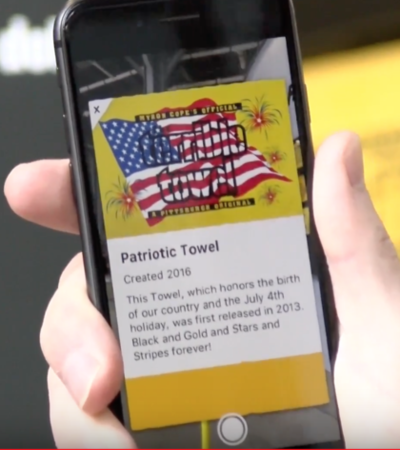 In addition to the virtual towel experience we also built another feature which would allow the visiting fans to receive a custom Steelers Nation Unite celebrations sticker. Each sticker was based on the fans game day "celebration" like a birthday or first game, and when photographed in a selfie will enable various filters. The fans could click the selfie and share it over social media.The feature was developed for both Android and iOS platforms and was integrated into Pittsburgh Steelers' official app.
Media Articles