During the NFL 2017 season, Kansas City Chiefs launched "Coca-Cola Refreshing Moments in Chiefs History" augmented reality feature. A campaign which invited fans to purchase a special edition Chiefs-branded Coca-Cola can. The can could be scanned by the built-in camera within the team's official mobile app; triggering an AR video board to appear above the can. Fans can then choose from a selection of historic plays from this video board. The virtual videos could be controlled by turning the physical can clockwise to rewind or counterclockwise to fast forward them.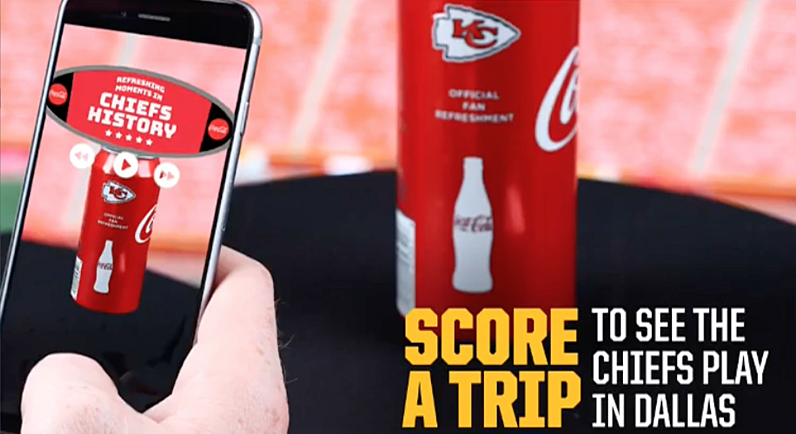 Design & Development
The coke can act as the starting point(trigger) for the experience and everything else had to be built around it. Development started by looking for different ways in which this experience could be made engaging and then decided to use the can as a tool for interaction with the virtual world. The can in the real world acted as a video player controller in the virtual world.
The video was enclosed inside an oval-shaped 3d model which resembled the video board from the KC Arrowhead Stadium. This feature was developed for both Android and iOS platforms were integrated into the Chiefs official app.
Media Articles